Create a notice with widget domain
Creating a notice with a widget domain allows you to link your Consent Management Platform with your Preference Center, so that you can display the right CMP on your PC.
Go to your Didomi Console.

Go to the Preference Management tab, on the left menu.

Stay on the widgets list page.

Choose your widget.

Click on Publish.

At the very bottom of your page, click on Manage my cookie preferences.

A window opens. Here, you can find the Widget's URL.

Click on Consent Notices, on the left menu.

Click on + CREATE NOTICE.

In the Targets (domains) section, check the Custom domains box.

Copy and paste the URL link in the domain field, at the very bottom of this page.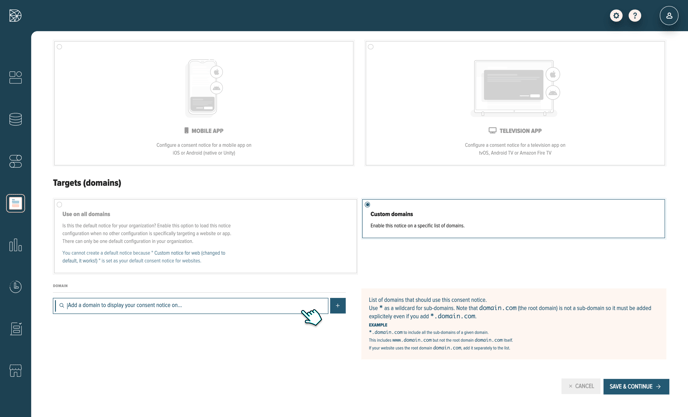 12. Click on +.
Your notice is now created with your widget domain.