🕕 You can choose the duration of the consent collected through your notices directly in the console.
📕 This means that you can determine for how long you want to keep the user's choices, whether they agree or disagree to consent, before asking for consent again. Consent will be recollected automatically based on the duration you have set.
The consent duration that you choose will be applied to your notice regardless of the country of the user. You cannot choose different durations depending on the country.
🕕 How to set the consent duration
Go to your consent notice in the Didomi console. (1)
Click on the fourth step BEHAVIOR. (2)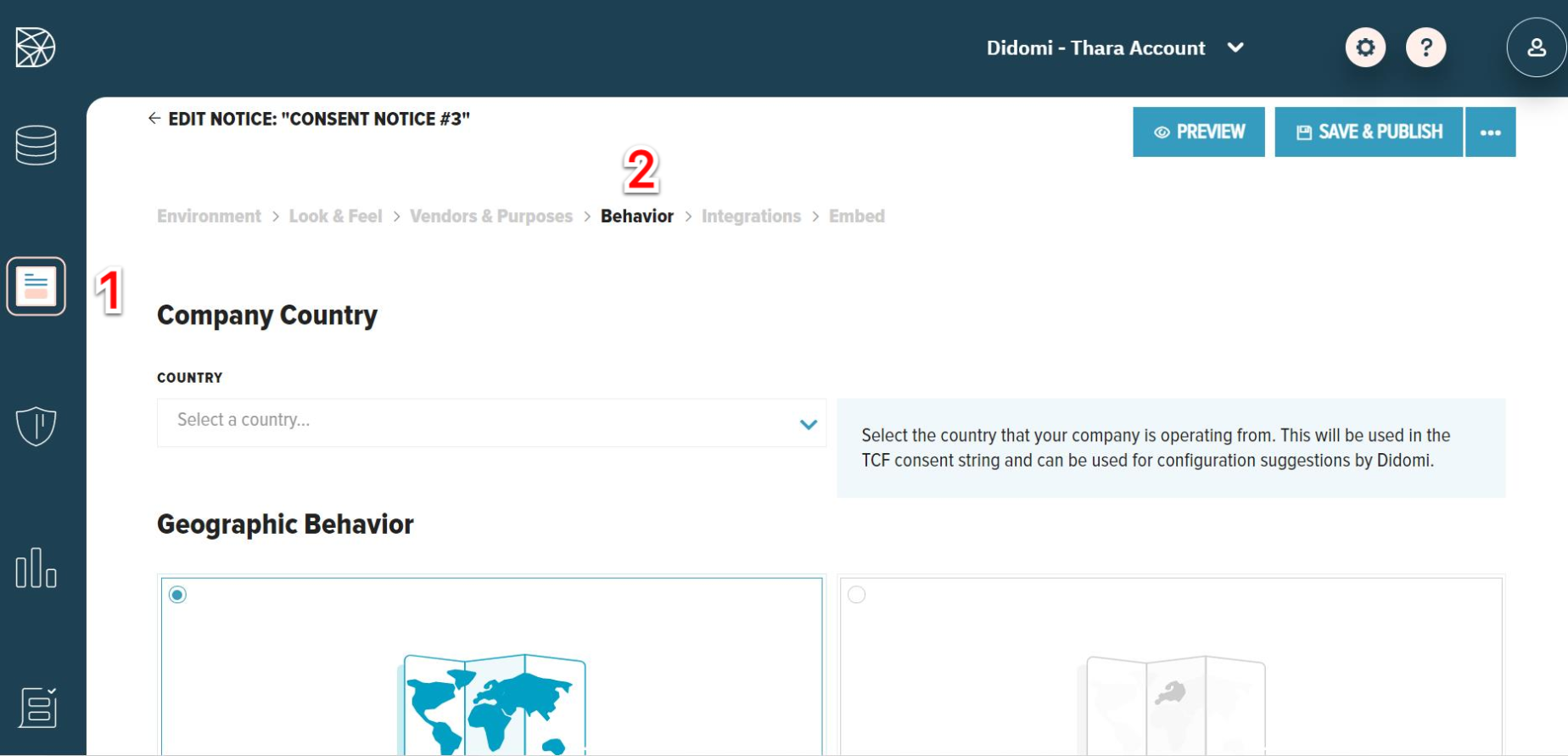 Go to the section Consent duration.
Choose the generic duration
The option Generic Duration allows you to choose the duration of consent when a user agrees on the notice. So far, we offer a "custom duration" option so that you can establish how long you want consent to last.
In France, the Data Protection Authority (CNIL) recommends a consent duration of 6 months.
Introduce the consent duration that you want to apply to your notice.
Enter the duration in seconds, days or months:
Choose the denied consent duration
The option Denied consent duration allows you to choose the duration of the user's consent choice when they disagree on the notice.
⚠️ We recommend that you establish the same duration for denied consent as for positive consent.
To establish a denied consent duration that is the same as what you have set as the generic duration for positive consent, choose the option Same as generic duration :

If you wish to establish a different duration for denied consent, choose the option Custom duration.
Enter the duration in seconds, days or months: