Embed a Single purpose widget / Multi purpose widget
Embedding a widget is a feature available for Single purpose widget and Multi purpose widget only.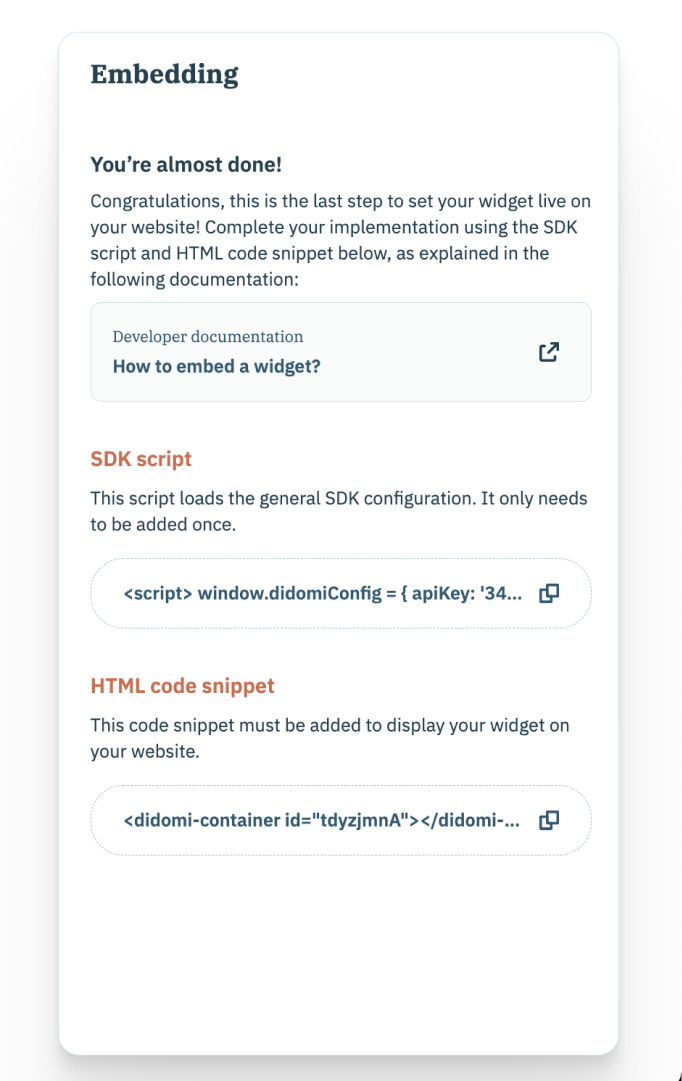 Your widget has been published and is now ready to be implemented.
The configuration of your widget is stored in a S3 bucket and is accessible by loading our SDK and adding the didomi-container related to your widget in your HTML code.
To properly implement a Single purpose widget on your website, please follow our dedicated documentation here.