👉Agnostik offers you a number of indicators and rates to evaluate the compliance of your platform.
Compliance Index
The Compliance Index consists of firstly an assessment of the correct implementation of your CMP and secondly of the overall level of risk carried by the Vendors in your ecosystem. The index is graded from A to E corresponding to a Privacy risk exposure:
Small/weak exposure [A]
Moderate exposure [B]
Strong exposure [C]
Very high exposure [D]
Extreme exposure [E]
Examples

👉 Compliance index B: Your risk exposure is moderate, you do not trigger a privacy breach.

👉 Compliance index D: Your risk exposure is very high, and your control over your ecosystem is very limited.
Calculation rule
The calculation is based on the sum of the vigilance of vendors who deposit non-exempt trackers in 1 1st or 3rd party before any user's action and/or despite refusal.
To this value, we add the sum of the vigilance of all the vendors active on the analysed website, which allows us to determine the level of vigilance illustrated by the compliance index presented in the Facettes interface.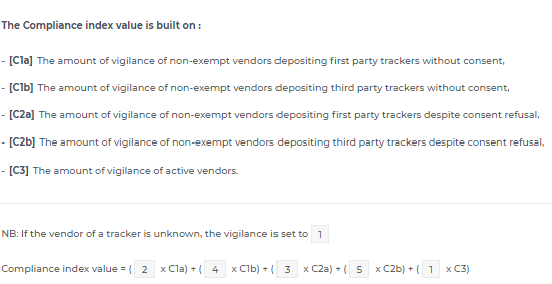 CMP
The CMP is dealt with in detail in the Home tab.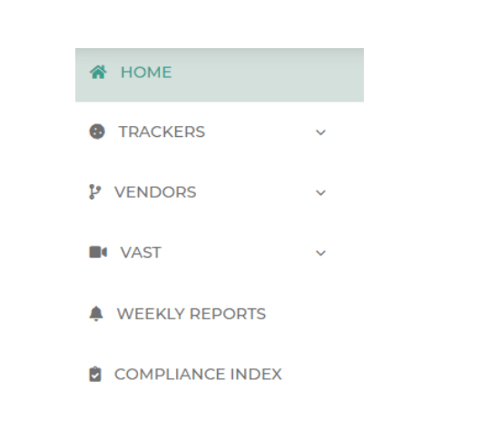 The widgets present in this part capture a number of key indicators collected and or reported within the CMP. These include:
The existence of a CMP, its name and its TCF ID if validated by IAB

The amount of vendors declared in the CMP for whom consent is transmitted by default.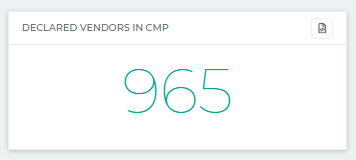 The total number of active vendors on the site which have not been reconciled with the list of vendors in the CMP.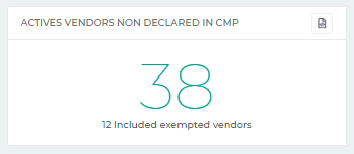 The decoded version of the Consent String is available on the homepage and is primarily intended for technical profiles. This feature allows you to:
Check the parameters of the CMP
Check legal bases [consent - legitimate interest]
Check vendors' compliance with the sent signals

Vendors
This widget displays the amount of active Vendors [identified through requests and/or cookies] over the period.
A vendor is a legal or functional entity disposing of one or more operating domains.
Vendors are dealt with in detail in the Vendors tab.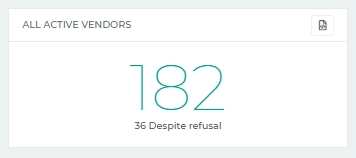 Trackers (cookies & other trackers)
This widget displays the amount of different trackers [cookies, pixels, local storage...] identified over the period.
The functional nature as well as the possible exemption of trackers deposited before consent have a strong impact on the compliance index.
Cookies and other trackers are dealt with in detail in the Trackers tab.