Attach notes to a privacy request
The Privacy Request module provides the possibility to add notes to each request, which will be helpful in organizing the requests.
To add a note:
Go to the Privacy Requests tab, in the left menu.
Click on the User Requests tab.
Select a privacy request and click on the Details button.
In the request view page, click on Edit button in the Ticket note section
Enter your note and click on Save button to save your note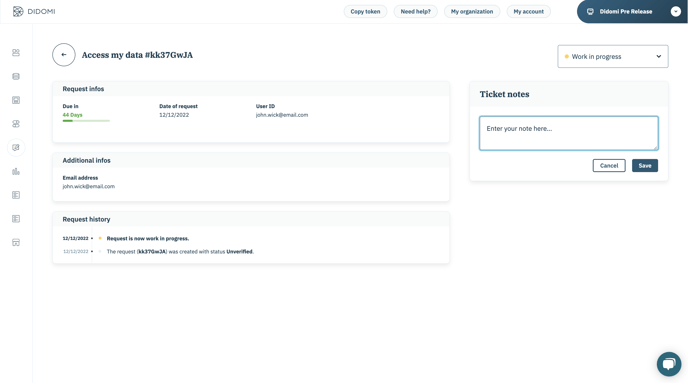 You can find the attached note in the request view page as well as in the user request list in the request card.