Advanced Compliance Monitoring
Compliance report frequency
In order to ensure that you can collect as much website data as possible, our Advanced Compliance Monitoring (ACM) module allows you to choose a custom report frequency.
The "Frequency" field is available under the advanced settings when adding or editing a compliance report. The ACM module must be enabled.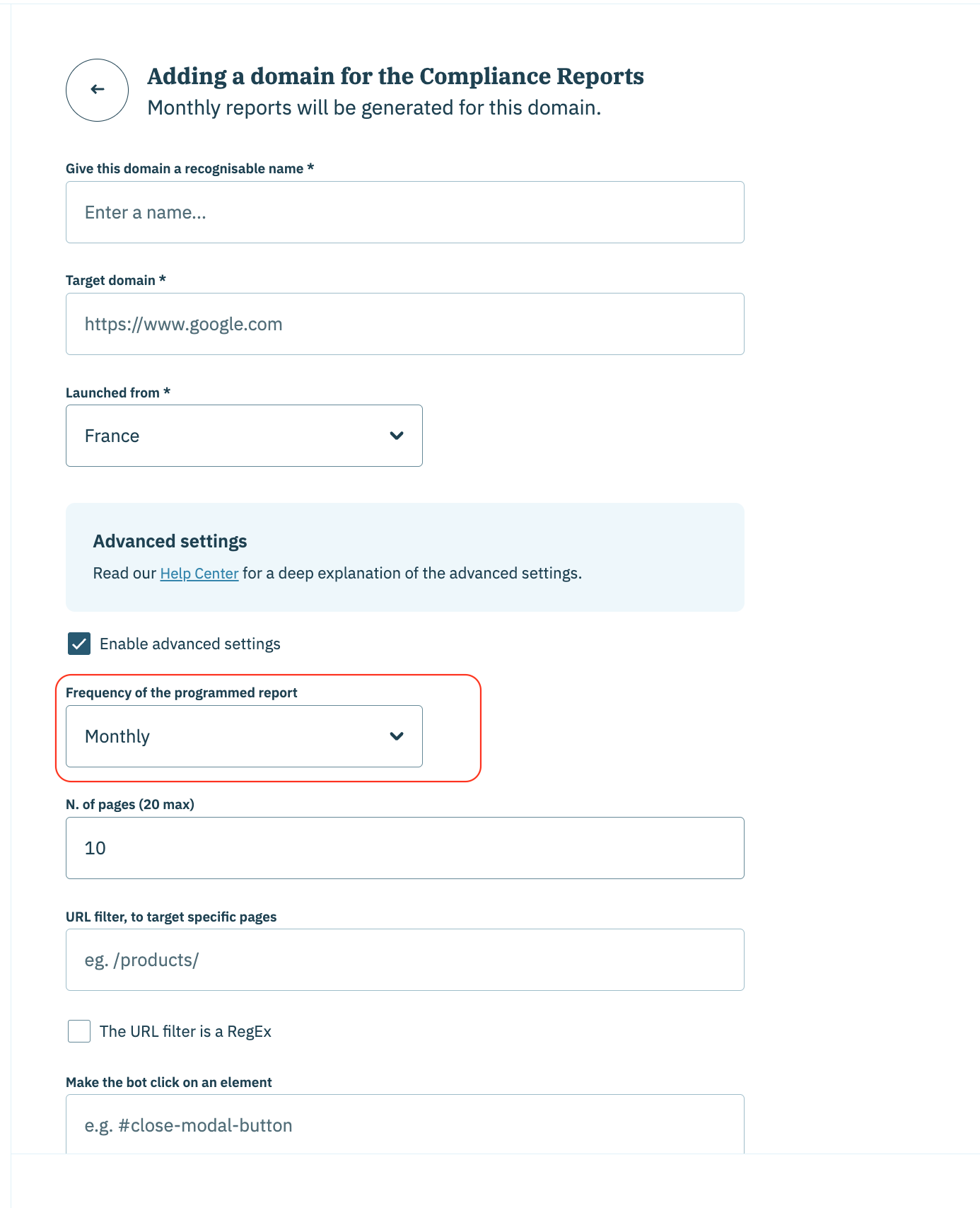 Note: 1 scan = 1 report. If Frequency is set to "daily", this will result in daily scans AND daily reports (~30 reports per month).
There are 3 options available: Daily, Weekly or Monthly. Note that manual (i.e., on demand) scans are limited a maximum of 1 per hour.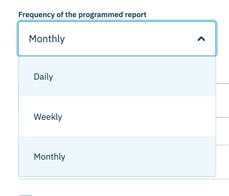 Note: data from each scan can only be viewed as an individual report. However, other Didomi tools that use this data (for example, Smart Vendor List) will be able to leverage data from multiple scans at the same time.