1️⃣ Access the Smart Vendor List (SVL) from the Vendor List page by clicking this button.
The SVL is not currently available for the set-up of single notice. It is only available as part of a Vendor List. For more information about Vendor Lists and how you can use them to set-up your notices, please read this article.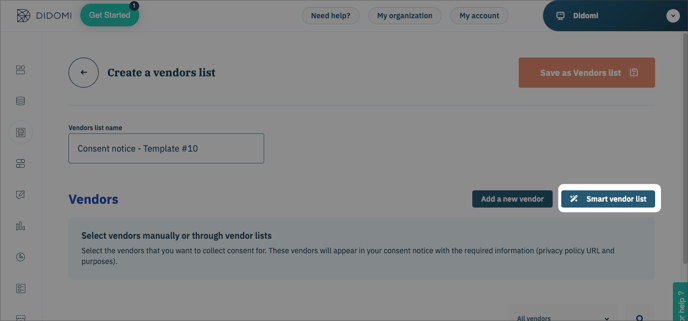 2️⃣ Select the domain(s)
The SVL will contain all domains already added to the Compliance Report, indicating the number of vendors detected in the most recent reports. You can select one or more domains.
If you are looking for a domain that is not on the list, simply navigate to the Compliance Report using the left bar menu, add the domain, wait for the report to be generated, and then return to the SVL.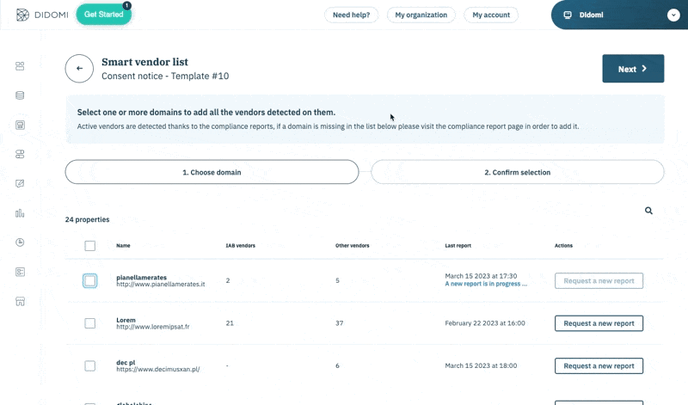 3️⃣ (Optional) Request latest report- please allow sufficient time
You can request a new report if the domain you wish to add has an older report and you require an updated list of vendors.
Bear in mind that the data will not be available until the report is fully completed, and this may take up to 15 minutes. Please note that if a new report is already in progress it is not possible to request another.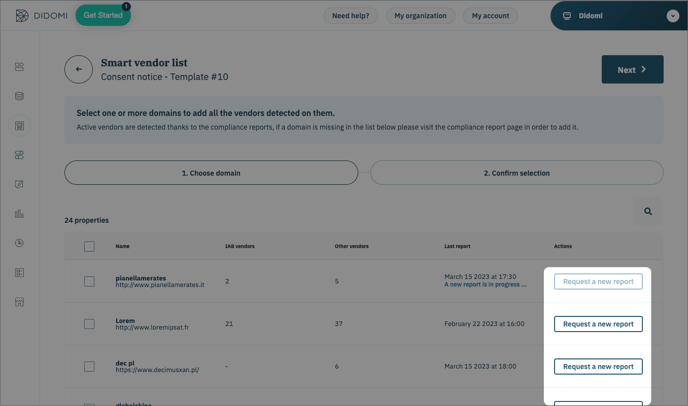 4️⃣ Click NEXT
This brings you to the full list of detected vendors.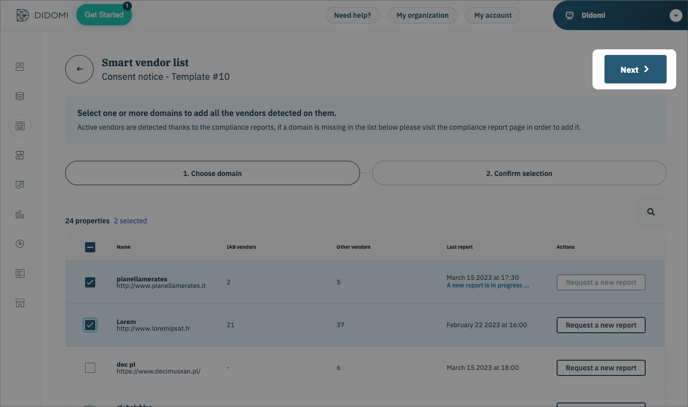 5️⃣ Review the list of the vendors to be added to your Vendor List.
Although the list contains all the vendors detected on the selected domains, this first version of the SVL works only with IAB vendors (to be expanded soon).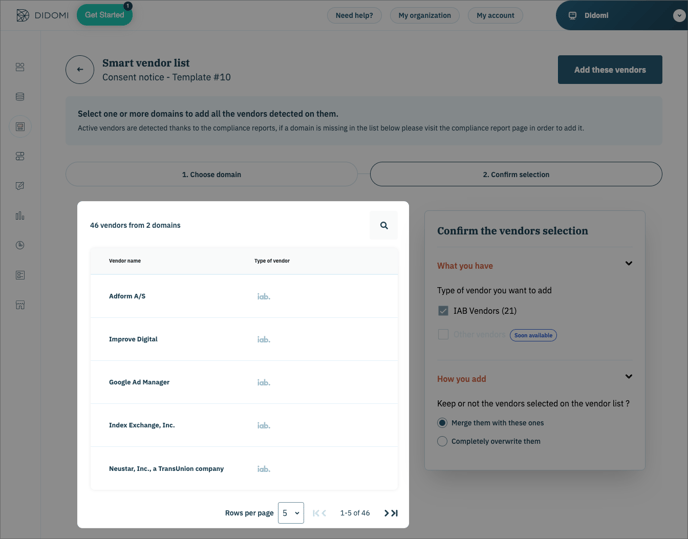 6️⃣ Choose how you want to add the vendors into the Vendor List.
A) Choose merge to keep the vendors already selected on the Vendor List.
B) Choose override to deselect the vendors currently selected on the Vendor List.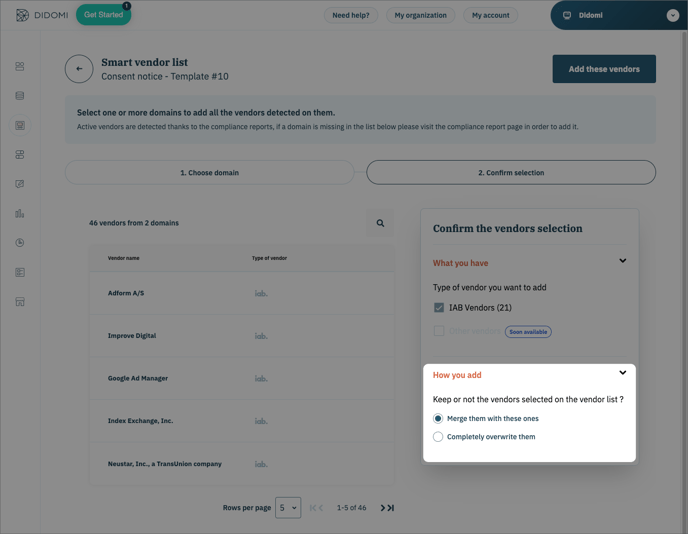 7️⃣ Click "Add these vendors" and confirm.
Please note that after giving the confirmation you will not be able to undo this action: the vendors will be added to the Vendor List and the changes automatically saved.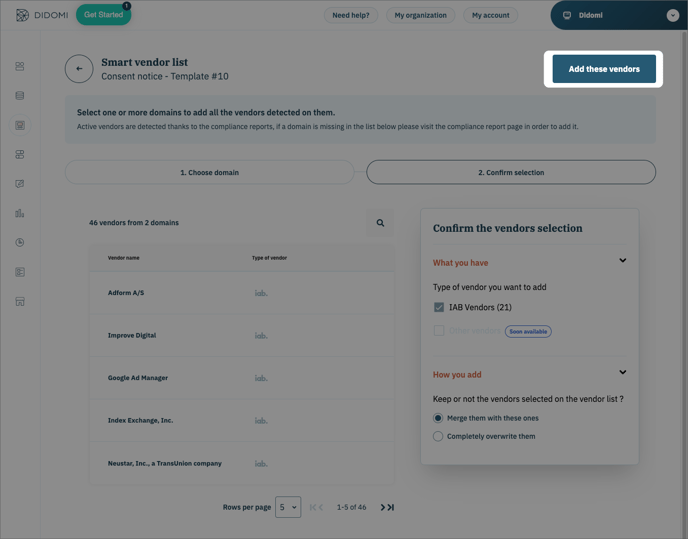 You will now be back on the Vendor List page and you will see that the added vendors are now selected in the Vendors table. You can use the filter "Selected vendors" to easily check the final result.